Our Story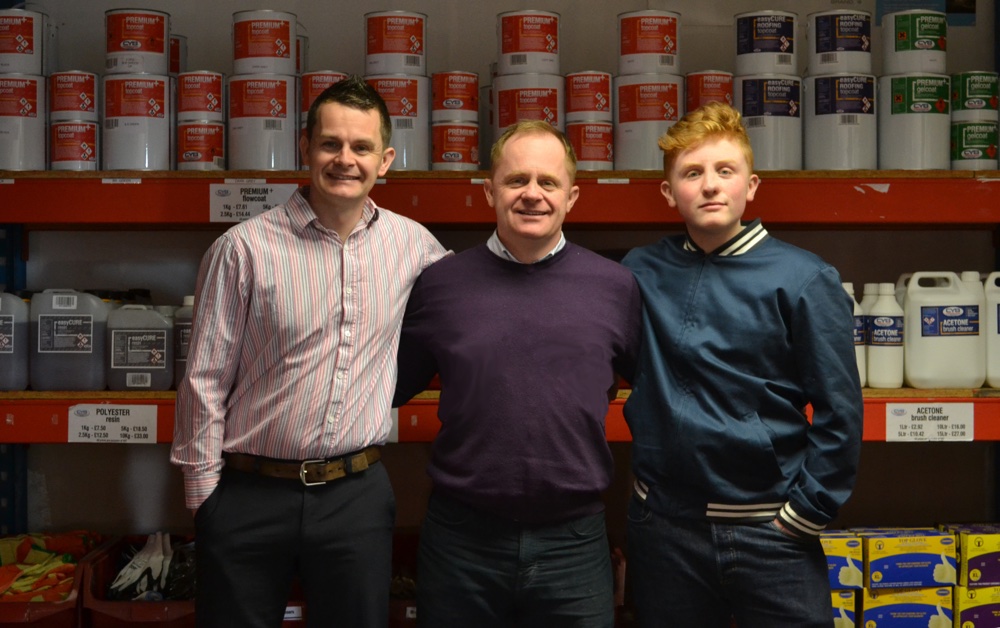 As one of the UK's leading names in fiberglass flat roofing supplies, CYB has double the reason to celebrate in 2016, following a period of change that saw the business welcome a new pair of hands at the wheel last May.
Having established a respected and reputable brand name since 1967, the family based company finally looked for a change at the helm, following almost 50 fruitful years of yacht building and fiberglass based architecture. Original founder Eric Birch, has dedicated the last 40 years of his life to instilling traditional family values into the business, before passing it on to his daughter Angela. Angela has continued to guide the business from success to success, however in May 2015 Angela finally decided the time was right to step aside and pass the mantle on to somebody new.
A CYB employee and long standing family friend, Steven Crowhurst has always been passionate about the business, having worked in the industry for over 25 years. So it seemed only fitting that the company should pass on to Steven when the opportunity arose.
Angela commented: "Everyone in the company has worked hard to get where we are today, but ultimately we owe our thanks to our customers. We know Steven will continue to deliver first rate customer service and steer the business in the right direction."
Having a great respect for the foundation of family values upon which the business was built, Steven plans to keep the ethos alive and well, with his brother Richard now joining the business and his son on Saturdays
Steven commented: "When the opportunity presented itself to buy the business, I instantly saw the huge potential for driving the brand name forward. I felt I could give the business a new lease of life and really push for positive growth in 2016. It gave me the opportunity to build on the great successes Eric and Angela had accomplished and also gave me a chance to plan for my family's future."
Having wasted no time since taking over, Steven has now secured a sole supplier status for a BBA accredited 'Tekseal Roofing System'. A glass-reinforced, liquid- applied waterproofing system which uses the very latest in construction technology, CYB will be the only UK stockist and training outlet for the Tekseal system.
Steven continued: "The new BBA accredited Tekseal Roofing system is a one-of-a-kind. As the only accredited supplier and trainer, we're both proud and excited to be pushing this out – it took almost five years for Tekseal to achieve BBA accreditation, so you can appreciate the amount of work that's gone into this exclusive flat roofing system."
As a company created around traditional family values, CYB are very much driven by customer satisfaction and personal pride in their workmanship. As part of this commitment to putting the customer first, the company currently offer a 25 year guarantee backed by the BBA accreditation. Other guarantees are available with CYB.
CYB are currently looking to recruit approved installers for the BBA accredited Tekseal flat roofing system, which offers a 25 year guarantee right across the UK. For information on courses contact Steve or enquire through the official website www.CYBglassfibre.co.uk
For any technical information from our technical guru's contact us.