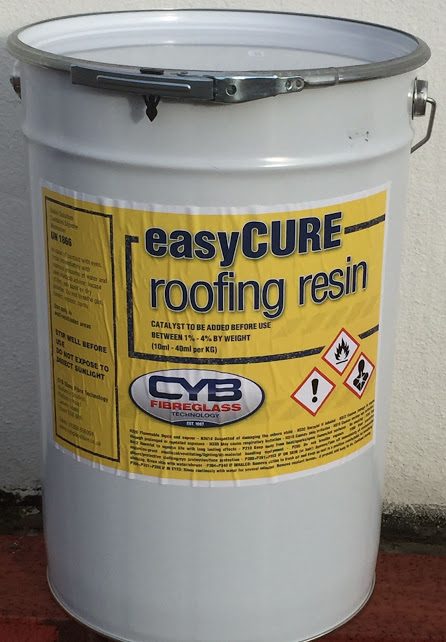 A General purpose resin is perfect for flat roofing projects as well as moulding
Major applications:
It is ideal for general industrial mouldings that do not require conformance
to any specification for physical, weathering or environmental properties.
Storage guidelines:
The resin should be stored indoors in the original unopened and undamaged
packaging, in a dry place at temperatures between 5°C and 25°C. Shelf life
is reduced at higher temperatures and the properties of the resin may change
during storage. The shelf life of styrene containing unsaturated polyesters
will be significantly reduced when exposed to light. Store in the dark and in
100% light tight containers only.
The price includes the required amount of catalyst.